Three Step Framework For Monetizing Your Expertise With Big-Ticket Offers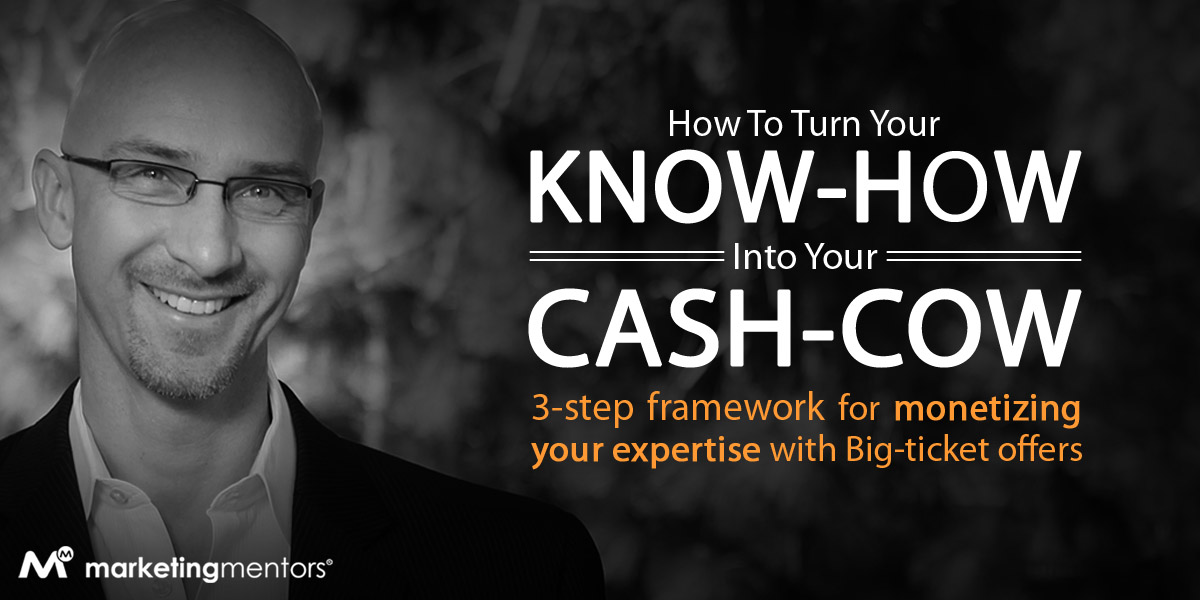 I was recently asked to record a short lesson for a podcast called $100 MBA… I chose to talk about cashing in on your unique skills and expertise through creating big-ticket offers first.
So this 9:44 (yep, under 10 minutes!) recording truly is an "MBA course" on the topic giving you a 3-step structure with lots of tactical details you can use right away.
Go ahead – give it a listen. You'll be instantly better at attracting high-end clients and closing big-ticket deals.
Here's What You Will Learn:
00:19 – Who should use big-ticket offers
00:30 – The 3-step framework revealed
00:51 – Learn 3 biggest reasons Why you must offer big-ticket packages
01:41 – How to "turn your skills into a pill"
02:00 – What you should charge for (and get paid for) the most
02:15 – How to eliminate prospect's resistance to buying your services
02:40 – A shortcut to discovering your "unique genius"
03:18 – Ideas on best formats for your big-ticket programs
03:48 – A big "secret" to making your big-ticket programs sell like hot-cakes
04:08 – The best way to make ideal clients come to you
04:34 – How to become an authority – quickly and ethically
05:20 – 3 keys to turning more prospects into high-end clients
06:01 – What dictates how much people will pay for your offers
06:35 – The biggest "competitor" you must eliminate, or you'll lose the sale
07:19 – What you must do to attract high-end customers
08:14 – The right way to use controversy and entertainment in your marketing
09:00 – Cool resource…
Whew… That's a lot in 10 minutes. See… I told you it's an "MBA course"! ;)
Enjoy. And let me know what you think…